Want to Sell Your Home Quickly? Tackle These Projects First
---
---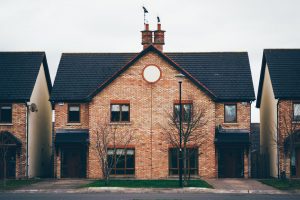 Suzie Wilson of happierhome.net | [email protected]
Want to Sell Your Home Quickly? Tackle These Projects First
The housing market is a fickle beast. Sometimes gorgeous homes sit on the market for months before they sell, while rundown houses are snapped up in days. But, there are a lot of factors that go into making a home desirable for potential buyers including location, price, and interior design. The wrong combination of factors can be a huge turnoff. So, before you stick that "For Sale" sign in your yard, make sure you have prepared your home to show off all the right assets.
Bring In an Inspector
Any smart buyer will hire an inspector before they close on your house. You do not want there to be any deal breakers including mold or electrical problems that you didn't know about that might cause the sale to fall through. HGTV recommends hiring your own inspector beforehand so that you can make necessary repairs. The cost of hiring a home inspector averages $328 nationally.
While it can seem counterintuitive to put money into a house you are trying to sell, it can help your home sell faster and for more. Think of it from a buyer's perspective: After purchasing a house, the last thing you will want to do is spend money and time on maintenance repairs. Having a home that's ready for immediate move-in makes it incredibly desirable.
Invest in DIY Renovations
One of the best ways to sell your home quickly is to give it a fresh and modern feel. There are easy updates that you can do yourself; for example, changing up the look of your walls can go a long way toward breathing new life into a room. You can choose between traditional and peel-and-stick wallpaper, and if you shop on a website like Spoonflower, you have access to tons of beautiful designs from artists around the world. You can even purchase custom wallpaper if you have a specific design in mind. If you're not sure which wallpaper type to go with, you can order a sample pack to give them all a "test drive" before making a decision.
Adding and replacing light fixtures can be a great way to brighten up a room. Be sure to give your kitchen and bathroom a little extra TLC, as these are the two rooms buyers fixate the most on. Investing here is a great way to boost your home's value. Do not hesitate to swap out any cabinet knobs or sink faucets to give these rooms a more modern vibe.
Keep in mind that not all renovations are DIY friendly. If you have a persistent or major plumbing problem, for example, it's best to call in a professional. Excellent Plumbing, Heating & Mechanical offers a full range of repair and installation services, from plumbing repairs to gas appliance installation, so you don't have to reach out to various professionals to tackle different home-related issues.
Set the Stage
For better or worse, most buyers do not have much of an imagination. Many won't be able to see past the fact that it is your home. This is why it is important to declutter and depersonalize your space. Remove any personal items such as family photos or vacation mementos. Taking these steps will help buyers be able to picture themselves living in your home.
To further make your home more appealing, try rearranging some furniture and placing some in storage to help create the illusion of more space. And pay attention to your curb appeal. Your yard is the first thing buyers will see, so you want to create a good first impression.
Set the Right Price
Perhaps one of the trickiest aspects of selling your home is finding the right price to list it. A home priced too high will deter many buyers before they even step foot inside. A home priced too low can make buyers suspicious there is something wrong.
Take a look at what similar homes are selling for in your area to help you determine the value of your home. In an ideal scenario, you can sell your home for more than you bought it for. To properly calculate whether you will make a profit, do not neglect to include costs for any major renovations, inspections, long-term maintenance, and any realtor fees.
Selling your home is not an easy task. Investing in its potential is the best way to attract buyers. Putting in the time and money upfront into making your home more desirable can be just what your house needs for a profitable sale.
Photo courtesy of Unsplash.