About Your Colorado Springs Plumber: Excellent Plumbing, Heating & Mechanical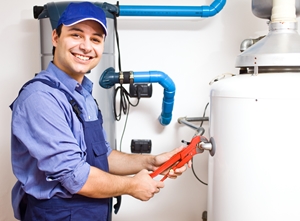 When it comes to finding the perfect Colorado Springs plumber, heating contractor and more, the only name that you need to know is Excellent Plumbing, Heating & Mechanical. With close to 40 years of hands on experience in the plumbing and heating industry, we work hard to meet the needs of every single one of our clients. Excellent Plumbing, Heating & Mechanical is a Licensed Master Plumber, licensed in El Paso and Teller Counties Colorado for plumbing, heating, mechanical services and is a Certified Boiler Mechanic.
What you get is a full service company that offers plumbing, heating and mechanical work for both residential and commercial clients. We specialize in new home and commercial new construction plumbing, in addition to boiler repairs and installation, hydronic heating, and water heater repair and installation. Of course the list of other services we skillfully execute for our clients includes tasks like furnace work, gas-log fireplaces and pool heaters, just to name a few. Give us a call today if you need a Colorado Springs plumber or heating service specialists so that we can get started working on your essential tasks and provide you with the best in workmanship and customer care.
Our Colorado Springs Plumbers Provide These Services:
Latest Colorado Springs Plumbing Articles
A Homeowner's Guide to Dealing with an Inevitable Major Home Repair


Written by: Erin Reynolds of diymama.net | erin@diymama.net There are two types of homeowners: either you've already had to deal with major home repairs or you will in the future. Things go wrong with houses — it's just inevitable. Part of being a smart homeowner is being prepared for whatever and knowing what to do […]

Read More
Sweet Dreams in an Even Sweeter Bedroom


Remodeling the bedroom is a project everyone wants to do but nobody wants to live through. But with a little planning, you can make your bedroom dreams a reality. Keep reading to find out how. Clear it out Cleaning your bedroom out is both the best and worst thing you can do. It's the best […]

Read More
If you would like to know more about your Colorado Springs plumber, please call 719-393-9300 or complete our online request form.