About Your Colorado Springs Plumber: Excellent Plumbing, Heating & Mechanical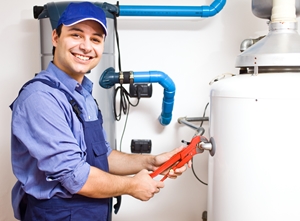 When it comes to finding the perfect Colorado Springs plumber, heating contractor and more, the only name that you need to know is Excellent Plumbing, Heating & Mechanical. With close to 40 years of hands on experience in the plumbing and heating industry, we work hard to meet the needs of every single one of our clients. Excellent Plumbing, Heating & Mechanical is a Licensed Master Plumber, licensed in El Paso and Teller Counties Colorado for plumbing, heating, mechanical services and is a Certified Boiler Mechanic.
What you get is a full service company that offers plumbing, heating and mechanical work for both residential and commercial clients. We specialize in new home and commercial new construction plumbing, in addition to boiler repairs and installation, hydronic heating, and water heater repair and installation. Of course the list of other services we skillfully execute for our clients includes tasks like furnace work, gas-log fireplaces and pool heaters, just to name a few. Give us a call today if you need a Colorado Springs plumber or heating service specialists so that we can get started working on your essential tasks and provide you with the best in workmanship and customer care.
Our Colorado Springs Plumbers Provide These Services:
Latest Colorado Springs Plumbing Articles
Setting Up a Profitable Investment Property, Step-by-Step


Photo credit: Pexels.com Amy Collett of bizwell.org | amy@bizwell.org If you've been contemplating investing in real estate, now is a great time to get started. According to Entrepreneur, an investment property can be an excellent source of passive income and will appreciate with time, adding up to overall positive profitability. That said, you'll have to […]

Read More
Want to Sell Your Home Quickly? Tackle These Projects First


Suzie Wilson of happierhome.net | suzie@happierhome.net Want to Sell Your Home Quickly? Tackle These Projects First The housing market is a fickle beast. Sometimes gorgeous homes sit on the market for months before they sell, while rundown houses are snapped up in days. But, there are a lot of factors that go into making a […]

Read More
If you would like to know more about your Colorado Springs plumber, please call 719-393-9300 or complete our online request form.