New Property Heating Installations in Colorado Springs & the Surrounding Areas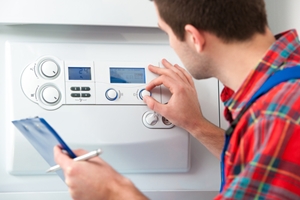 In order to get things in order for your new home or business, you need Colorado Springs heating installation services. Here at Excellent Plumbing, Heating & Mechanical, we are proud to be the premier choice for new property heating services, but it certainly helps that we have been at it since 1978. That means we have close to 40 years of professional expertise in this field which does tend to give us an advantage over our competition. When you need work as important as this done, you need to know that you are getting the best service possible.
Whether you are building a residential or commercial structure, we have the training, knowledge, skills and expertise needed to get the job done. Plus, we also provide fast and friendly customer care, all at a more than affordable price. Let us work with you to find out more about whatever project it is that you have coming up and help you get the results that you want. It always pays to work with an industry expert to ensure that you get what you want, as well as results that pass code and inspection guidelines. From boiler or furnace installation to maintenance and repairs, you can rely on us for your new property heating services.
New Property Heating Services - Expert Heating Installations
In order to get your home or business set up for success, you have to be certain that you have the best of the best for essential task work – like your heating services in Colorado Springs or the surrounding areas. We can provide you with the quality of work you need in order to make sure that things are done right, from the start. Getting proper planning and installation is the best way to make sure that you do not have problems, long before it should be time. Too often, home or business owners end up with repair needs almost immediately, which undoubtedly stem from improper planning or installation.
Our main goal as your preferred Colorado Springs plumber and heating contractor is to be able to provide you with the safe and sound heating work you need. This also means reviewing with you the options that you have for a heating source. Get in touch with us today and let us review with you the choices that you have, or find out if you already know what it is that you want.
Colorado Springs New Property Heating Services
No matter what stage of planning and designing you are in for your new property, you can get in touch with us. We look forward to meeting with you and finding out more about your Colorado Springs new property heating service needs. When it comes to the best in quality for heating installations in Colorado Springs, CO and the surrounding areas, the only name that you need to know is Excellent Plumbing, Heating & Mechanical.
If you are looking for new property heating services such as heating installation in Colorado Springs, please call 719-393-9300 or complete our online request form.