Water Distribution Systems in Colorado Springs & the Surrounding Areas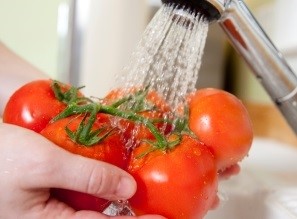 Finding a professional to work with for Colorado Springs water distribution systems is something that makes total sense. What makes even more sense is making it a point to work with Excellent Plumbing, Heating & Mechanical for this type of work. For almost four decades now, we have been providing local residential and commercial clients with the plumbing related services they need, with superior results.
It is also important that you understand this system for your home or business. Water generally starts at one of three places before entering the system: water utility, wells or storage tanks. The first thing that you have to be aware of is where your water comes from and where the shut off valve for the system is, should the need ever arise to have to use it. This is in case you ever have a problem like a burst pipe and need to cut off the water supply.
Water Distribution Systems Experts
Also included in this system is a back-flow preventer that, as the name implies, prevents outgoing waste water from flowing back into the building for use or consumption. There may also be an additional cold water shut off for the building at this point. From there, traditionally, it goes to the water heater and the water lines split so that you have hot and cold water lines running through the home. From there, you can expect to know where these lines run, including all of your main bathroom and kitchen fixtures in order to provide you with the water that you need.
Making sure that all of this is handled properly is something that should be left to an established and reputable Colorado Springs plumber, like the team here at Excellent Plumbing, Heating & Mechanical. We take great pride in the work that we do and the results that we are able to provide for our clients. So when you are in need of installation, repairs, inspections or replacements for any aspect of this system, make it a point to give our pros a call.
Colorado Springs Water Distribution Systems
Don't take chances accepting inferior work when it comes to something as important as your water distribution systems in Colorado Springs or the surrounding areas. Make it a point to let the pros here at Excellent Plumbing, Heating & Mechanical address any and all of your service needs for this field of work. We provide the same level of exceptional care and service for both residential and commercial clients. Now, we look forward to working with you and providing you with the highest quality workmanship possible when you call us for plumbing services in Colorado Springs or any of our surrounding service areas.
If you are looking for water distribution systems in Colorado Springs, please call 719-393-9300 or complete our online request form.