Gas Appliance Installation in Colorado Springs & the Surrounding Areas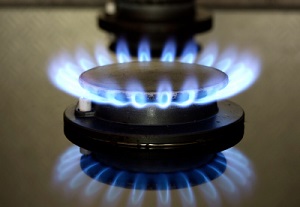 By now, you are most likely familiar with the popularity of gas, but do you have a professional Colorado Springs gas appliance installation expert to work with? Here at Excellent Plumbing, Heating & Mechanical this is one of many tasks that we are known for as a trust Colorado Springs plumber and heating expert. We have been providing local clients here with the finest in service work for plumbing, heating and mechanical work since first starting the business back in 1978. Now, we look forward to working with you and being able to provide you with the superior quality results for your gas appliance installations in Colorado Springs and the surrounding areas that you should be able to expect from a well-known professional.
Whether you are working with appliances that require natural gas or propane, we can take care of this for you. It cannot be stressed enough how important it is to not work with just anyone for this type of work. This is too delicate and potentially dangerous a task to leave to just anyone. So make sure that whoever you work with has the credentials to get the job done, and do not assume this is something that you can take care of as part of a DIY project.
Gas (Propane and Natural Gas) Appliance Installation Pros
So what is the reason for the recent surge in popularity for using natural gas or propane fueled appliances? For one thing, it is a great way to save money on monthly utility costs. They are simply more efficient all around which means that you can save money, but it is also about making your home or business more environmentally responsible. Some of the more common gas appliances include, but are not limited to:
Gas Stoves
Gas Washing Machines & Dryers
Gas Fireplaces
Gas Water Heaters
It is all about clean and efficient appliances that can lower your monthly utility bills while still providing you with the ability to have a home or business that is more eco-friendly.
Colorado Springs Gas Appliance Installation Pros
As with any appliance, you want to be certain that the installation is taken care of properly. This is the best way to make sure that it works as it should and does so for years to come. If even something small is off, you could end up needing repairs long before it should be time.
Plus, the only way for gas appliances to run efficiently and help save you money, as well as the environment, is for installation to be 100% accurate. When it comes to your Colorado Springs gas appliance installations, you can count on us. Excellent Plumbing, Heating & Mechanical is skilled in natural gas and propane installations so give us a call today to make arrangements with one of our professional for gas heating services in Colorado Springs or any of the surrounding areas.
If you are looking for a professional for gas appliance installation in Colorado Springs, please call 719-393-9300 or complete our online request form.