Gas Furnace Repair in Colorado Springs & the Surrounding Areas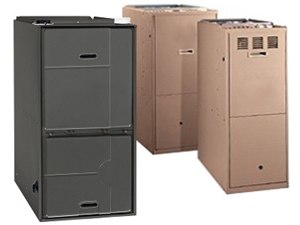 When it comes to finding the right professional to work with for your Colorado Springs gas furnace repair needs, you need to be certain that you are getting the best service possible. For that reason, it makes sense to work with our heating repairs pros here at Excellent Plumbing, Heating & Mechanical. Since 1978, we have been the trusted company name ready, willing and capable to provide local clients with the best in service. This includes workmanship, customer care and even more than competitive pricing for our heating services in Colorado Springs, CO and the surrounding areas.
There are so many things that can go wrong when it comes to your gas furnace. The longer you put off taking care of gas furnace repair and service needs, the worse your system will end up. So stop taking chances with your furnace by ignoring red flags, and stop taking chances working with anyone but the best in order to get the service that you need. Get in touch with our Colorado Springs gas furnace repairs team today and let us take care of your service needs with the professionalism needed to take care of this type of work.

Professional Gas Furnace Repairs
Some of what happens to a furnace can be prevented, things like lack of maintenance. Many people do not want to spend the money on getting furnace maintenance and tune-ups, yet this small investment could end up saving you a lot of hassle and expenses, down the road. This is the ideal way to spot potential red flags and address them before they can develop into something much worse.
Dirty filters are another example of a task that could easily be taken care of yet often gets overlooked. The problem is that this leads to clogging and blockage which makes it impossible for air to flow through your system. The end result is that your furnace needs repairs when all it should have needed was a new filter.
Then, of course, there is just normal wear and tear which you cannot do anything about. If your furnace was installed properly and maintained the way it should be, you should be able to get a long lifespan from it. However, at some point, you will have to deal with gas furnace repairs in Colorado Springs due to just normal wear and tear.
Colorado Springs Gas Furnace Repair
Let the Colorado Springs plumber and heating specialist who cares address your need for gas furnace repairs. Excellent Plumbing, Heating & Mechanical is the only name that you need to know when it comes to gas furnace repairs in Colorado Springs and the surrounding areas. We take great pride in the work that we do and the results that we are able to provide for our clients. Give us a call today in order to get started.
If you need a professional for gas furnace repair in Colorado Springs, please call 719-393-9300 or complete our online request form.