Call The Pueblo Plumber You Can Trust: Excellent Plumbing, Heating & Mechanical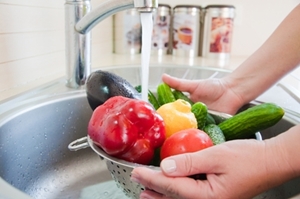 When you're ready to remodel your bathroom in Pueblo, CO, it doesn't have to be hard and complicated. Your Pueblo plumber can handle it from start to finish for you. He can help with the initial design, selection of fixtures and accessories, layout, choice of materials, and structuring a budget. The biggest challenge to remodeling a Pueblo bathroom is to make it both visually appealing and functional at the same time.
In the beginning, you might have some idea about the type of layout that you want, but there are practical considerations on the functionality of each fixture. Who will use the bathroom, kids, adults, older adults? Your plumber can advise you on the practical use of each fixture and the various designs to suit your particular household.
He also has the knowledge and experience of the various fixture manufacturers and their different models. A Pueblo plumber uses this information every day, whereas an average homeowner has to spend considerable time searching, gathering the product brochures and then trying to make a decision.
If you are looking for a professional Pueblo plumber then please call 719-393-9300 or complete our online request form.