5 Steps to Maximizing an Investment Property's Value
---
---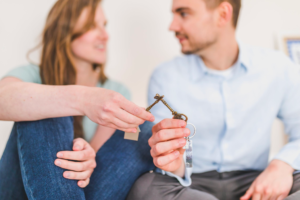 Image via Pexels
Alice Robertson of tidyhome.info | [email protected]
If you own an investment property — or you're currently in the market to buy one — you are likely looking for features that will maximize your potential income. The more square footage you can get, the better, but there is much more to rental potential than the size of a home. In fact, one of the most important aspects is also one of the most often overlooked — design. Find out how you can leverage great design choices to get the most out of your investment property.
Make Any Repairs Right Away
Completing any necessary repairs is the first step toward optimizing your property's potential. It's important to pay attention to detail throughout this process and create a list of every issue that may be a problem. If you're not sure where to start, you can call an Excellent plumber and have them look at the pipes and fixtures throughout the property. After that, you can call an electrician or a general contractor to do the same.
Invest in Great Design
Once you've made the necessary repairs to the property, you can shift your focus to its aesthetic qualities. You might be surprised by how far a few design choices can go in maximizing your potential rent. Consider what kind of features renters look for. According to research, choosing stainless steel appliances, for example, can massively boost the unit's appeal. Replacing old carpets with vinyl will likely have the same effect.
Decide on a Management Structure
You will eventually need to decide how your property will be managed. There are certainly benefits to outsourcing this responsibility, but retaining control over your property will ensure that you can keep it looking great. Hiring somebody else to oversee the property will also cut into your profits. No matter which route you go, you should form a limited liability company to manage your rental revenue. Contact a formation service to learn how this can help you save on taxes.
Calculate a Fair Rental Price
You don't want to charge too little for your unit and miss out on potential profit, but charging too much may leave you with a vacant property. Striking a balance and calculating a fair rental price is essential. You should look at comparable properties in the area to get an idea of the going rate and then assess whether your property's amenities and design are comparable, too. How much you can charge will depend on the type of property it is and the extent of the updates.
Showcase the Property With a Video
You've invested in repairs and you've developed an appealing design scheme. The only thing left to do is market your property to prospective tenants. Creating a video is a great way to do this, and it can be simple to do so with a tool that lets you combine video online. You can upload individual clips showing the property and edit them into a single, appealing showcase.
Make Your Investment Property Appealing
When you're looking for ways to increase your property's appeal, few elements are more important than design. Renters want to live in a property that's aesthetically pleasing. You can ensure that you offer this by enlisting help from a plumber, upgrading its interior, and marketing the property with a curated video. Get in touch with Excellent Plumbing, Heating & Mechanical today!