Questions for the Prospective Plumber
---
---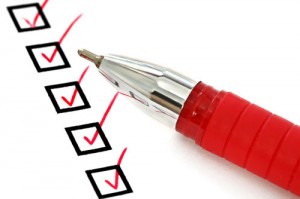 Answers to some basic questions will give you a sense of whether or not you could work comfortably with a particular Colorado Springs plumber. Below are some questions to ask:
Questions about the Plumber
How long have you been a plumber?
Were you formally trained or did you learn through an apprenticeship?
Do you belong to any professional associations?
Are you licensed and registered with the state of Colorado?
Are you insured?
Do you have any references in Colorado Springs that I can contact?
Questions about Your Plumber's Work
Do you give written warranties?
Will this project require a permit?
Can you estimate how long this will take?
Will you provide options for different materials?
Interview Question for References
Were you happy with the plumbing project?
Was the job completed on time?
Were there any unexpected expenses?
Would you use this Colorado Springs plumber again?
Would you recommend this plumber?
Read more: http://www.servicemagic.com/article.show.Checklist-Recommended-Questions-to-Ask-a-Plumber.13001.html#ixzz1qu0r8PH1
If you are looking for a trustworthy Colorado Springs plumber then please call 719-393-9300 or complete our online request form.