Pick the Perfect Plumber in Colorado Springs
---
---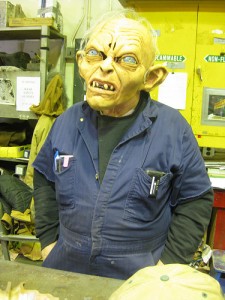 Finding a good plumber to help with your renovations or new construction isn't just about finding the best price available in Colorado Springs. In fact, there are many different things that one should consider before taking on any plumbing contractor, but by sticking to a few tips and using common sense, you can protect both your property investment and your wallet in the end.
As with any type of contractor that you take on, it's important to make sure that you do plenty of research on the contractor or company that you're considering hiring. However, it's also a good idea to also check out a little information on the task itself that you're looking to have work done on, so that you know what you can expect in regards to time, effort, and pricing.
If you're not sure as to what company you'd like to take on, or even to look at, it's generally a good idea to get referrals. Referrals can be obtained by several methods, but the most successful approach is to get them from the people you know and trust, and who have had positive experiences in the past with certain outfits.
Should you happen to not have any reliable personal resources when it comes down to gaining good plumbing referrals, then you can try to contact your Colorado Springs plumbing hardware, local hardware, or home improvement stores in order to get them. Often times these places will have a rough idea of what companies or contractors are best to go with and who you should avoid. You can also find listings within the phone book or online, but it's key to make sure that you research them properly.
When it comes to researching a company, it's generally wise to make sure that you check with your local licensing board for construction contractors, providing one is within your area. In most places, it's required by law for a contractor to hold and maintain an up-to-date plumbing license as well as insurance. If you find that this is required by law in Colorado Springs, it's best to avoid those who aren't qualified to do the job, as they may not be knowledgeable enough to handle the task.
While it may be tempting to go with your local handyman or woman, it's important to make sure that you cover yourself and your investment should anything go wrong. A qualified Colorado Springs plumbing contractor or service will be aware of any codes for homes or plumbing remodels, and you can often avoid any future problems from a job being done incorrectly.
Although the cost of services is something that many do and should take into consideration, it's not always in your best interest to compensate quality work in order to save as much money as you can; otherwise, you may find yourself forking out more money in order to fix a bad job done on your property. Therefore, try to compare prices or biddings for the job by various companies in order to get a rough estimate.
A good Colorado Springs plumber will be able to not only communicate well with you, but they will be upfront in regards to any suggestions or alternatives that they might have in mind, but also in regards to pricing and time frames. Always try to make sure that you get any estimates or payments in writing via invoices or receipts. This will help to ensure that you both are on the same level and will prevent future disputes later on. Above all, don't hesitate asking plenty of questions as they come up.
If you are looking for a professional Colorado Springs plumbing contractor then please call 719-393-9300 or complete our online request form.