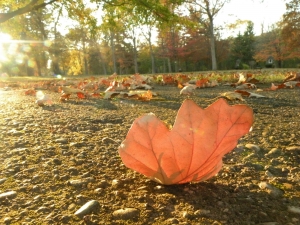 As cold weather approaches, most Colorado Springs homeowners should be taking a few steps to get ready for the winter. There are leaves to be raked, gutters to be cleaned, pests to spray for, and appliances to service. In fact, one of the most important steps is getting your furnace ready for the cold months ahead. On the first cold day of the season, many homeowners simply flip a switch from air conditioner to heater without thinking twice about it. But before you ever turn on the heat, you should make sure your heating unit is inspected by a licensed and experienced Colorado Springs HVAC specialist. You will want to find out if your heater has any serious issues before you ever switch it on.  Fall is the perfect time of year for a furnace inspection and, if need be, furnace maintenance or repair.
Saturated filters are a common problem with furnaces that haven't been inspected or maintained in a while. A saturated furnace filter is a problem and can cause your heater to function inefficiently. It is the homeowner's responsibility to replace furnace filters and the task should be completed on a regular basis. Many experts recommend at least once a month or every other month, depending on how dirty the filter has become. The filter is important because it keeps dust and dirt from entering into your ventilation system. Unfortunately, many furnace problems may be severe and may require serious repairs. It may even be time to replace your old furnace with a new energy efficient unit. If this is the case, you can contact a reliable heating contractor to help you find and install a new unit before the winter months arrive.
If you are looking for Colorado Springs furnace maintenance then please call 719-393-9300 or complete our online request form.