Propane To Natural Gas Conversions in Colorado Springs & the Surrounding Areas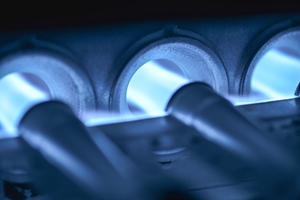 If you have decided to make the switch and need a Colorado Springs propane to natural gas conversions professional, you have come to the right place. This is an important job and one that should only be addressed by a trained and experienced expert. Here at Excellent Plumbing, Heating & Mechanical, you can feel confident that you will get the best work for the best results possible. This is not the type of job that you want to take chances with, so give us a call today in order to get started.
The main reason that homeowners are making this transition is based on the fact that natural gas is more cost-effective. Not to mention this is a cleaner, which means greener, fuel source. As home and business owners become more conscious about doing their part to be more environmentally responsible, this becomes more of a concern. If you are not already aware of the benefits you can expect from propane to natural gas conversions in Colorado Springs, give our experts a call today so we can tell you more.
The Propane to Natural Gas Conversions Expert
Most modern day appliances can run off either propane or natural gas in the Colorado Springs area. The important thing to do is make sure that what you have will work with either. This is especially true if you are introducing propane or natural gas to your household for the first time. The last thing that you want to do is be stuck with a bunch of appliances that do not work with natural gas.
Of course, you also have to determine whether or not natural gas is yet available for your street. You will work with the gas company for your gas line up from the street and we can take care of the rest. The only other thing that you will need to address is the remaining propane tank that is left behind. When we meet with you to discuss the conversion work, we can also review with you the options that you have for dealing with your remaining tank.
Colorado Springs Propane to Natural Gas Conversions
Since 1978 we have been the trusted local Colorado Springs plumber for residential and commercial services for plumbing, heating and mechanical. Now, we look forward to working with you and addressing any and all of your needs for gas heating services in Colorado Springs and the surrounding areas. Give us a call today to find out more about what we can do for you. When it comes to your need for Colorado Springs Propane to Natural Gas Conversions you can count on us here at Excellent Plumbing, Heating & Mechanical to get the job done.
If you are looking for a professional that does propane to natural gas conversions in Colorado Springs, please call 719-393-9300 or complete our online request form.