Do You Need a Yoder Plumber Today?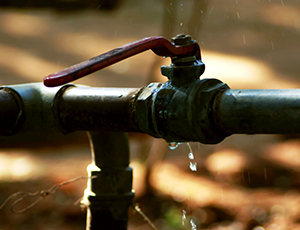 When you invite a Yoder Colorado plumber from Excellent Plumbing, Heating & Mechanical into your home, you will encounter not only an expertly trained professional, but Yoder plumbing service providers who are trained to deliver to you a tailored and unique service experience. This experience includes treating you and your home with respect.
We enjoy our work and it shows in the repeat customers and review we have received! With over 40 years of plumbing and heating service experience, it's no wonder our plumbers in Yoder, CO are the ones locals call. We look forward to welcoming you as a customer and being your preferred plumber whenever you have a plumbing problem in your home.
Plumbing & Heating Repairs in Yoder, CO
Whether you need a plumbing repair, a plumbing upgrade, or just need a service plumber, Excellent Plumbing, Heating & Mechanical has you covered. Our team for plumbing services and heating repairs in Yoder, CO are always ready and willing to help our residential and commercial customers with their service requests. Our plumber and heating services include, but are not limited to:
Water Heater Repairs & Installations
Gas Furnace Repairs, Maintenance & Installation
Gas Appliance Installation
Pool Heaters
New Property Plumbing Services
Boiler Repairs in Yoder, CO
And much more!
Don't hesitate to give us a call today. We're available for emergency heating and plumbing repairs in Yoder, CO 24/7.
If you are looking for a professional Yoder plumber then please call 719-393-9300 or complete our online request form.