The Teller County Plumber You Can Trust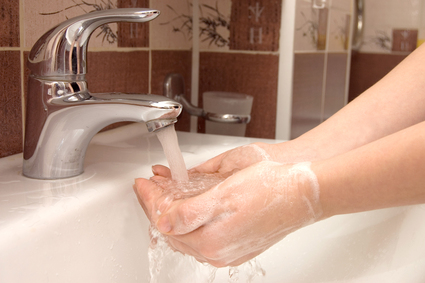 Keep your plumbing jobs down altogether by taking good care of your plumbing. Most plumbing emergencies in your Teller County home are caused by backups. Regular maintenance from a Teller County plumber can help you keep these issues at a minimum. Avoid having items such as grease or hair, which are responsible for most clogs, go into your drains. Putting vinegar, followed by boiling hot water down the drain is said to cut through grease clogs. Use a mesh catch in all of your drains to catch hair and avoid it going down the drains. Use a drain cleaning product once a month to keep the drains clean. If you do hire a plumber to install a fixture, save money by buying your own fixtures.
Many Teller County Colorado plumbers will add a premium to any fixtures he has to obtain for you. Just make sure you agree upon the type of fixtures you will use. Some plumbers won't guarantee certain cheaper brands. If you keep all of your plumbing fixtures properly maintained, you can almost eliminate the need for a plumber. Make sure fixtures are attached properly and tightened. If you do call a plumber for plumbing repairs in Teller County, CO, make sure you know exactly what the problem is so the plumber can fix it and get out; don't forget to see if the plumber charges by the hour.
Keep a list of plumbing problems, so that if you have to call a Teller County plumber for one thing, you can have him fix everything in the same visit.
Plumbing and Heating Repairs in Teller County, CO
When it comes to reliable plumbing and heating repairs in Teller County, Colorado, Excellent Plumbing, Heating & Mechanical is the company locals have turned to for years. Over 40 years, actually. We've been a local plumber for decades, and our service is always top notch. You don't have to take our word for it, though. Just check out our many online reviews! Or, experience our great customer service and quality results first hand by scheduling plumbing or heating repairs in Teller County with our team of experts today. We're always available for emergency service, 24/7. Plus, you'll be happy to know we charge by the JOB...not by the hour like many other plumbers in Teller County, Colorado.
So call today if you need any of the following services:
Plumbing Installation
Plumbing Repairs
Water Heater Services
Boiler Services
Furnace Services
Gas Piping
AND Virtually any Plumbing, Heating or Mechanical need you have
See What Customers in Teller County, CO are Saying About Us
Excellent Plumbing, Heating & Mechanical is Rated: 5 / 5
based on these 2 happy customer reviews.
---
"Rick was friendly, professional, attentive. Most importantly, he was able to come out quickly to get the job done for us. Would definitely call again for additional plumbing issues."
---
"You and your partner did a great job cleaning our heating system last time you were here. In fact, so much so that one room gets warmer even though I program it to 65 degrees. I probably should get that inspected. Please call when you're in the area of Vickers west."
---
If you are looking for a professional Teller County plumber then please call 719-393-9300 or complete our online request form.