The Palmer Lake Plumber You Can Trust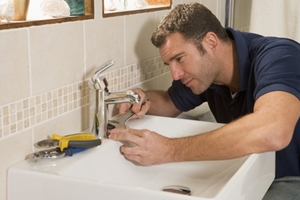 A Palmer Lake plumber in Colorado is one whose job is to ensure that you are not standing in knee-deep water or fighting with your plumbing fixtures after every trip to the bathroom. In a home or commercial building, there are many systems in place and the system of drainage, drinking water, pipe work for heating and cooling systems, and other water pipes and these all come under the domain of the Palmer Lake plumber to service.
For effective execution of all work under the banner of plumbing services in Palmer Lake, CO, a plumber in Colorado has to hold a valid license. Your Palmer Lake plumber must have a thorough knowledge of all the practical and theoretical aspects of the job, from water heater repairs to boiler installations to drain cleaning. Plumbing jobs require a professional to be ready to work whenever called, in cramped, often dirty places. Plumbing repairs in Palmer Lake, CO in addition to mechanical services, gas fitting, unclogging drains, water distribution systems, and boiler installations in Palmer Lake, CO are some of the main areas of expertise your plumber should be able to tackle. To get a license, a Palmer Lake plumber has to have the requisite number of years in practical experience and pay the fees and the necessary insurance cover. References are also a good idea to acquire when hiring someone for plumbing installations or heating repairs in Palmer Lake, CO. That way you can be sure the person doing the work for you is qualified.
The Plumber Local Trust for Plumbing & Heating Repairs in Palmer Lake
At Excellent Plumbing, Heating & Mechanical we've been providing plumbing and heating repairs in Palmer Lake, CO to local home and business owners for over 40 years. We have a great reputation for providing quality workmanship and customer service - just check out our review! If you need plumbing services or heating repairs in Palmer Lake, CO, be sure to give us a call - we're here for you 24/7. Some of our services include:
Plumbing Installation
Plumbing Repairs
Water Heater Repairs
Water Heater Installation
Boiler Repairs & Installation
Gas Furnace Services
And much more
See What Customers in Palmer Lake, CO are Saying About Us
Excellent Plumbing, Heating & Mechanical is Rated: 5 / 5
based on these 2 happy customer reviews.
---
"Rick did a very professional job. He did some extra things for us, finishing the job in a timely manner. He was great to work with, and I would recommend him to anyone for great work done at a great price!"
---
"Very great service. We are very impressed with his honesty and work ethic. We will definitely call him again if we need water heater work."
---
If you are looking for a professional Palmer Lake plumber then please call 719-393-9300 or complete our online request form.