Reliable Midland Plumbers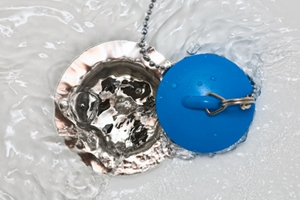 If you're not an experienced do-it-yourselfer, remodeling a Midland bathroom represents a serious challenge. While how-to books and courses make removing and installing a toilet look easy, the reality poses more difficult tasks. A Midland plumber has installed hundreds of toilets in his lifetime, and he knows how to handle all of the obstacles with ease. While a problem may seem unsolvable to you, your plumber will more than likely already know how to solve it.
Remodeling a bathroom can take a lot of time. A Midland homeowner has to decide how much time he can commit to the project. Can you only work on the weekends or will you have to take time off from your job? If not much time is available, the project will take much longer and the house will remain a mess until completion of the project. Trying to put up tile at night after a day of meetings at work will test the patience limits of anyone.
Excellent Plumbing, Heating & Mechanical is the plumber in Midland, CO to call any time you need plumbing repairs or heating services. From residential to commercial boiler repairs, water heater installations, and more, our plumbers can take care of your service request. Listed below are just a few of the services we offer:
Plumbing Installation
Plumbing Repairs
Water Heater Services
Boiler Services
Furnace Services
Gas Piping
AND Virtually any Plumbing, Heating or Mechanical need you have
If you are looking for a professional Midland plumber then please call 719-393-9300 or complete our online request form.