About Your Colorado Springs Plumber: Excellent Plumbing, Heating & Mechanical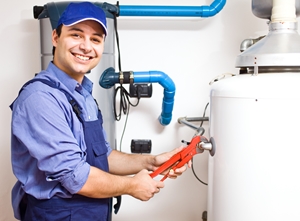 When it comes to finding the perfect Colorado Springs plumber, heating contractor and more, the only name that you need to know is Excellent Plumbing, Heating & Mechanical. With close to 40 years of hands on experience in the plumbing and heating industry, we work hard to meet the needs of every single one of our clients. Excellent Plumbing, Heating & Mechanical is a Licensed Master Plumber, licensed in El Paso and Teller Counties Colorado for plumbing, heating, mechanical services and is a Certified Boiler Mechanic.
What you get is a full service company that offers plumbing, heating and mechanical work for both residential and commercial clients. We specialize in new home and commercial new construction plumbing, in addition to boiler repairs and installation, hydronic heating, and water heater repair and installation. Of course the list of other services we skillfully execute for our clients includes tasks like furnace work, gas-log fireplaces and pool heaters, just to name a few. Give us a call today if you need a Colorado Springs plumber or heating service specialists so that we can get started working on your essential tasks and provide you with the best in workmanship and customer care.
Latest Colorado Springs Plumbing Articles
3 Of The Most Common Summer Plumbing Issues To Be On The Lookout For


When most of us think of summer, we tend to think of fun in the sun, family vacations, home improvement projects, and overall just more time to spend with family and friends. In fact, during the summer months, most of us don't give the plumbing systems in our homes a second thought unless something goes […]

Read More
4 Tips To Know When Looking For A Colorado Springs Plumber


Some plumbing problems are simply too overwhelming and difficult to deal with on your own. Even if you think you can do the work yourself, in the messy end that has to come, you will be glad you called a professional Colorado Springs plumber to get the job done properly. However, since hiring a plumber […]

Read More
If you would like to know more about your Colorado Springs plumber, please call 719-393-9300 or complete our online request form.